If you've ever dreamed of stepping foot into a real-life confectionery world filled with sweets and chocolate, now is your chance! This enticing chocolate village will come alive in Troy this March—and you're not going to want to miss this sweet, mouthwatering adventure.
The interactive experience will take you on a memorable journey of flavor and taste, enhancing all five of your senses, especially your taste buds, letting you indulge in the best way possible! You see, in the magical world of Choco Town, everything is based on chocolate and sweets, so dreams really do come true. And, If you thought you knew everything there is to know about chocolate, you are going to be in for a surprising treat—literally!
Tickets for this deliciously decadent experience have just been released to the public—snag them here!
This magical, immersive world of sweets has arrived in the U.S. in select cities, which made a stop in Cambridge this past summer and now it's coming to Troy this spring!
Get ready to be swept away by the decor of this multisensory experience. The creative designers will transform a venue at the Oakland Mall in Troy into a world that is inspired by mouthwatering sweets and chocolate. Guests will enjoy plenty of delicious experiential interactions and be fully immersed in different town zones taking in every scrumptious detail. Imagine strolling through Town Square and Bon Bon Boulevard before making your way to the Fun Fair.
But the best part about exploring this mesmerizingly sweet world is being able to indulge in some deliciously delectable treats along the way! That's exactly what you will be able to do at this immersive experience, as there will be chocolate available throughout Choco Town for guests of every age to sample, so go ahead and bring the entire family.
As if sampling tasty treats wasn't our main highlight, this full-sensory experience will enlighten you on everything you ever wanted to know about chocolate, giving you a further appreciation of the delicacy! Plus, there will be plenty of photo opportunities featuring your favorite large-scale, delicious treats at this experience that will be worth a share on Instagram or TikTok to proclaim to the world just how big your sweet tooth is!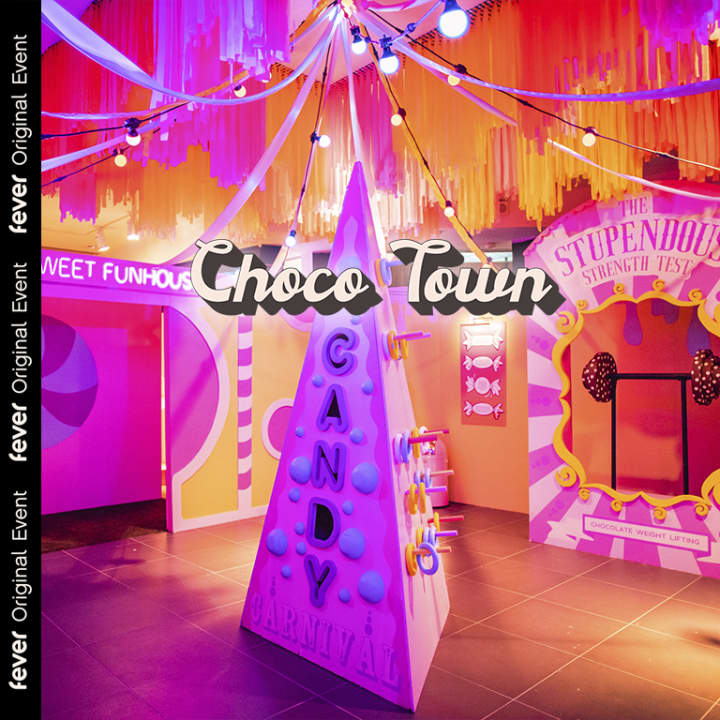 Choco Town: An Immersive Journey Into a Sweet Town
---